2017 has been a busy and productive year.
Hendrick's Gin
I launched a new corporate balloon – the Hendrick's Gin Canada Hot Air Balloon.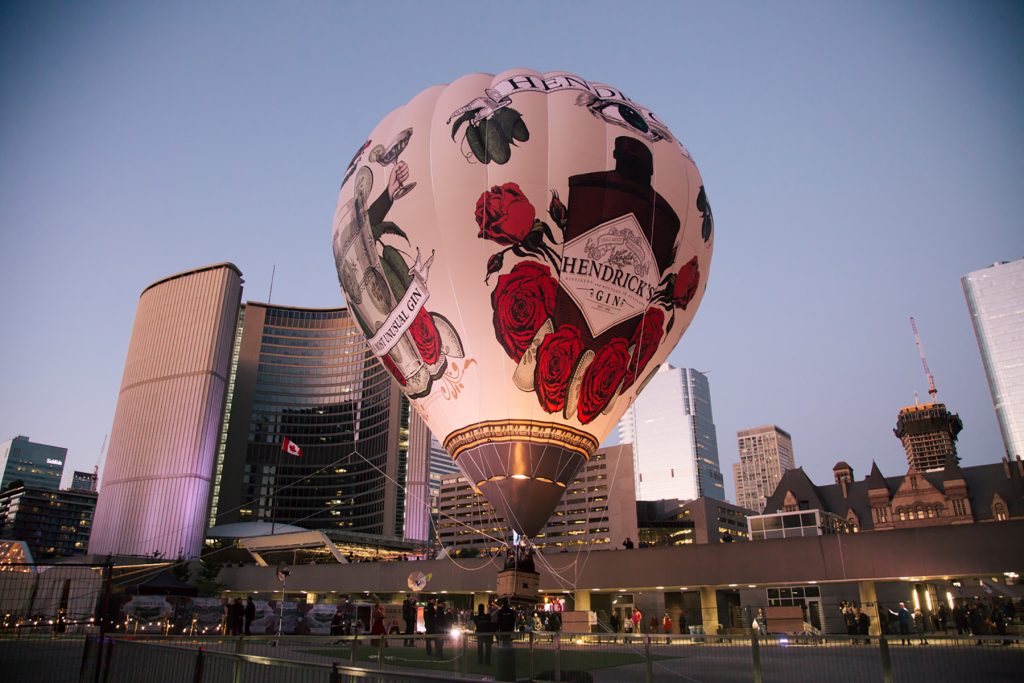 It has full digital print coverage – and is one of the most spectacular round balloons ever built. It was built by Kubicek Balloons – one of the largest manufacturers in the world – as I am a dealer for them. In it's first event we tethered it all night (12+ hours) at Nuit Blanche in Toronto in Nathan Phillips Square in front of Toronto City Hall.
The event was a major success and had more than 100M media impressions and over 280 media articles in less than 48 hours.
Alien Rocket
The Alien Rocket made several successful appearances – including all the way to New Zealand in March of 2017 and is headed to Thailand for the winter of 2018:
Gone Whelan
Lastly – out of the Sandown Balloon emporium – I also helped with the creation of yet another Special Shape Hot Air Balloon – named Gone Whelan:
This was a huge project with custom-dyed lightweight fabric very complicated patterning and internal structure – and the result is spectacular.