BARD BALLOONS
Custom Fabricated Hot Air Balloons
Specializing in Lightweight Special Shape Hot Air Balloons
Creativity In The Air.
At Bard Balloons, we create spectacular, bespoke, lightweight hot air balloons in Ottawa, Canada, since 2009.
About Us
Bard Balloons is a Custom Fabrication Shop building Hot Air Balllons and Hot Air Balloon related products. Operating out of Ottawa, Ontario, Canada and servicing the entire ballooning community, we build balloons under Transport Canada's "amateur-built" category (also known as "experimental") to similar standards as Type Certified balloons and we pride ourselves in exquisite designs and top quality workmanship, using modern top-of-the-line equipment and using custom designed and sourced materials such as our special lightweight fabrics available to be made in any custom Pantone color. We specialize in making special shape balloons and we can create almost anything you can imagine. We offer hot air balloon design services, as well as new manufacturing of full-size and model balloons, as well maintenance, repair and rebuilding services.
Get in touch, and let's get started on your project!
Our Team
The faces behind our balloons.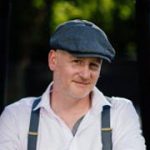 Alain Bard
Owner / Creator
Alain has been a creator his whole life.
As a young boy, he built and flew dozens of his model aircraft creations.
Later his attention turned to kites, clothes and costumes for local performers.
Since 2009 his passion has turned to creating hot air balloons.
Alain is a paraglider, paramotor and hot air balloon pilot. He is also a hot air balloon flight instructor and an Aircraft Maintenance Engineer (AME) for balloons.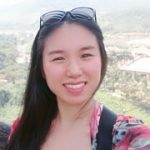 Misun has been an integral part of the team since 2016, and has travelled all over the world as Chief Crew with us. She is a key part of the design process, as she has a keen eye for what looks good – and nothing gets built without her seal of approval.
"Thank-you for the team and Pilots, your professionalism and attention to the UTMOST safety of our consumers and guests, and a wonderful experience in the balloon!"
"Congratulations! The ballon is fantastic. You can be very proud of your work and the obvious dedication to detail and craftsmanship."
"Congrats! It's even more impressive than the renderings. What a cool balloon!"