I started skydiving in the Ottawa-Gatineau area in 2003. I have actively been skydiving ever since then. Skydiving and Parachuting was the first of my love and passion for airsports, and the sport for which I have had the most accomplishments.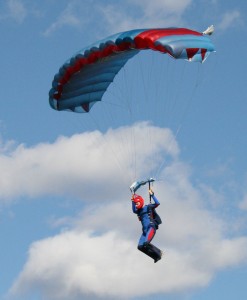 I have completed over 700 jumps to date.
I am a Coaching Association of Canada rated Skydiving Coach – Level 2.
I also hold the following CSPA Instructional Ratings:
Jumpmaster (JM)
Ground Control Instructor (GCI)
Skydive School Instructor (SSI)
Skydive School Examiner (SSE)
I am certified Tandem Instructor. Here is my page dedicated to Tandem Skydiving.
I hold a CSPA Exhibition Jump Rating (EJR). This enables organize and jump into schools, fairs, festival and airshows. Visit my Exhibition Jumps page to find out more!
I am also a CSPA Certified Rigger and can inspect and repack reserve parachutes. My Parachute Rigging Services page has more information about this.
I have experience in 4-way skydiving and big-way (large formation) skydiving.
I currently hold the Canadian Large Formation Big-Way Record (along with 101-other people) for the largest Canadian Freefall Formation – 102 people! This jump was done on July 13, 2012 over Farnham, QC in Canada.
Here is a picture of the completed 102-way Canadian Record: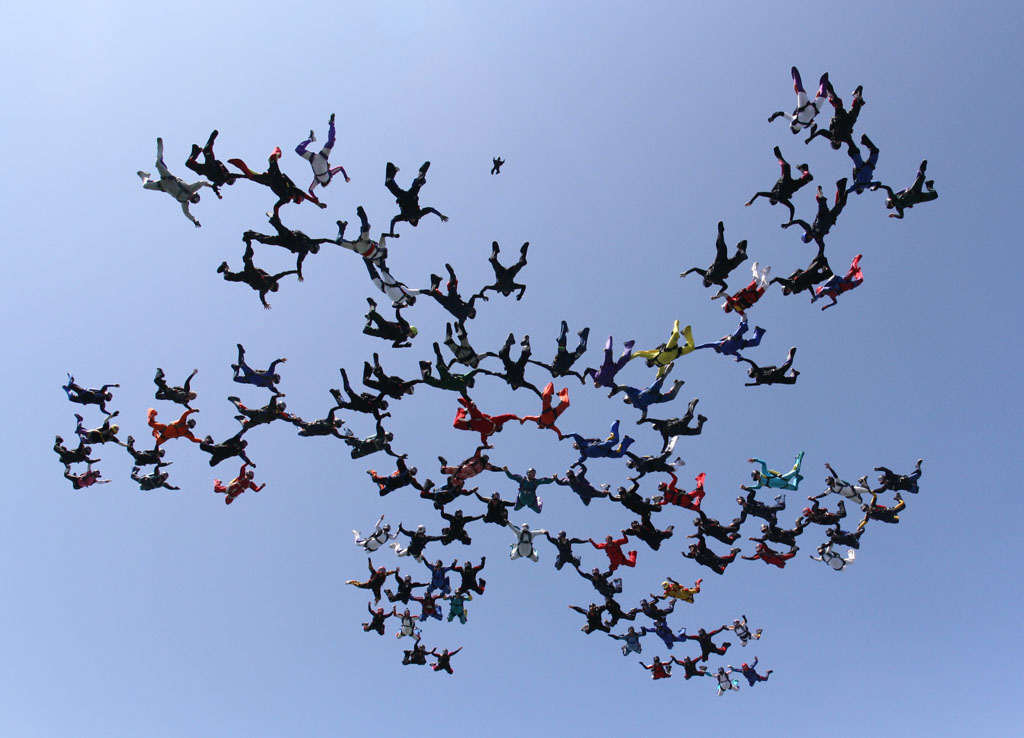 My home Dropzone is Gatineau Ottawa Skydive (GO Skydive) at the Gatineau-Ottawa Executive Airport in Canada's National Capital region.