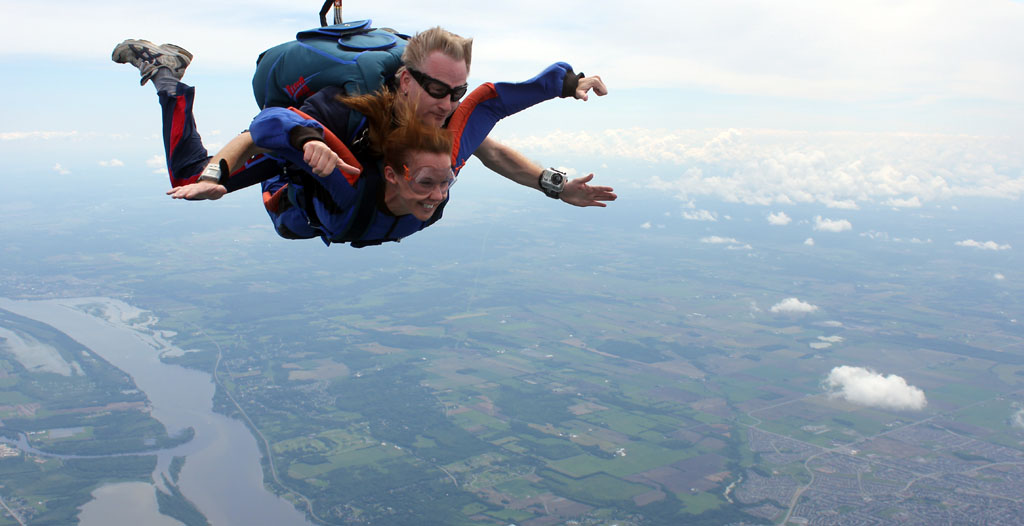 I am a certified Tandem Skydiving Instructor.
Yes, I can take you up on a tandem skydive, if you're up to it 🙂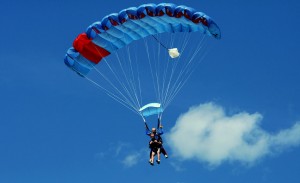 A tandem skydive is the easiest way to experience the thrill of freefall on your very first jump! Tandem skydiving has safely been used for several decades. You jump from an altitude of 12,500 feet, while fully attached to an experienced tandem instructor (me!) to live a minute of freefall, followed by a gentle parachute ride back down to earth that lasts about 5 minutes.
While in freefall, you will appreciate the wonderful landscape of the Ottawa-Outaouais region. I take care of everything, including steering the canopy back down to earth. If you feel like it, you can even help me drive.
Interested in making a jump with me? First read through these 2 pages on the GO Skydive website (Tandem & FAQ )and then contact me directly!
I usually jump at GO Skydive at the Gatineau-Ottawa Executive Airport in Gatineau, QC, Canada.