Here I am, up in the air with my paramotor: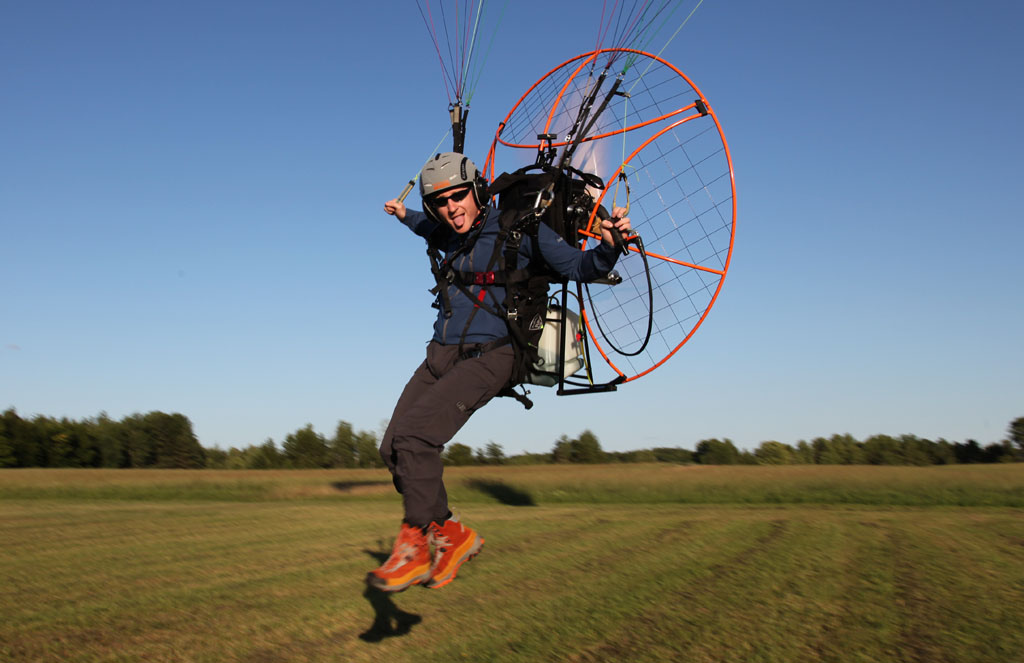 I am a Canadian Ultralight Pilot that flies Powered Paragliders. These are also called Paramotors. From 2012 to 2015 I flew C-IJXV, which was a Kangook Lite with an RM80 engine from PAP with a custom Ozone Viper 20m paraglider.
Paramotoring freed me from all the constraints of the other airports:
Skydiving requires going to the airport, an airplane, a pilot, manifest and packers. And lots of money!
Ballooning requires very calm winds and a support crew.
Launching a Paraglider (in Ottawa-Gatineau) requires a long drive as well as a Southerly wind that's not too slow, and not too fast.
Paramotoring needs only a nice day. I can take off from any direction.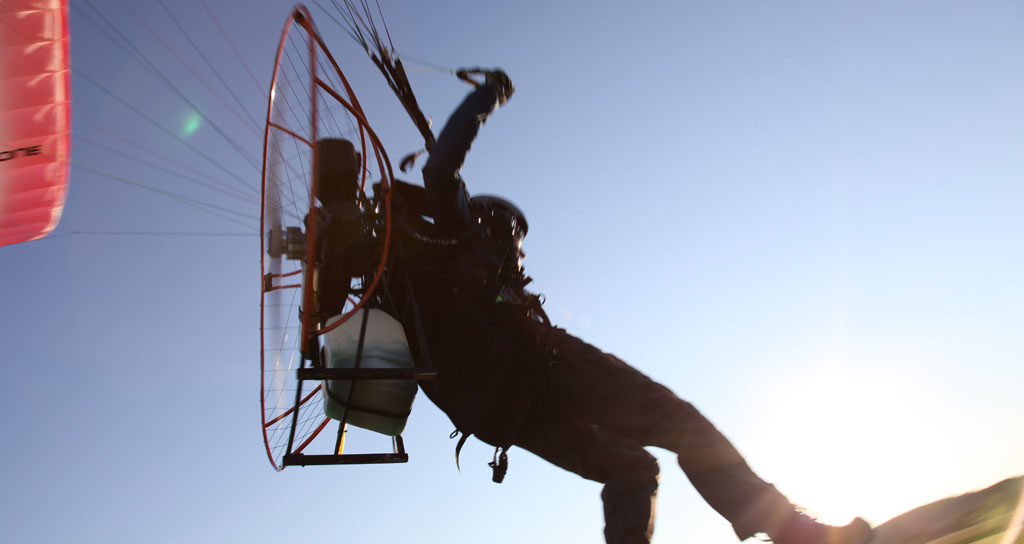 There are currently no Paramotor Instructors in the Ottawa area.  You'll have to find an instructor in either Southern Ontario or Quebec to learn how to fly.  For the moment, I'm not flying paramotor anymore, as I'm concentrating on flying balloons.