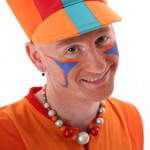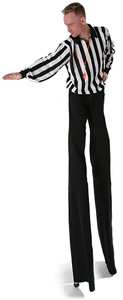 Whether the occasion is big or small, indoor or outdoor, I can add the circus spark to ensure it will be an event your guests will never forget! I am a dependable professional – you can count on me being there, ready and on time, which means all you need concern yourself with is enjoying the event!
I typically perform either alone or with another performer as a roaming  animator/entertainer. I can perform inside or outside, and  don't require  much space, although when performing indoors, high ceilings are  preferred for both juggling and for being on stilts.
Contact me directly to find out more.